YPSS employees typically work 3 months out of the year and get 24 days off to explore Yellowstone Park and the surrounding area.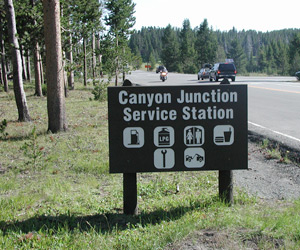 A seasonal job with Yellowstone Park Service Stations is a free passport to the many wonders of Yellowstone Park. To live and work on the Park can be a life-changing experience. You'll have access to endless adventure opportunities and you'll make friends with people from around the nation.
All YPSS employees get ample time off to explore the many wonders of Yellowstone:
Take in the awe-inspiring sites like Old Faithful and the Grand Canyon of the Yellowstone.
Hike and backpack the more than 1,000 miles of trails in the Park.
See wildlife in their natural settings -- including wolves, elk and bears.
Take advantage of the many Ranger-lead educational programs in the Park.
Explore the vast wilderness areas surrounding Yellowstone.
Fishing, mountain biking, whitewater rafting, canoeing, mountain climbing — the possibilities are endless!